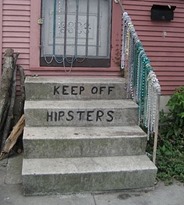 I've been a member of the Digital Analytics Association for, it turns out, about twelve years – over half my professional life. In that time I've seen the organization grow and blossom into a vibrant community of professionals who are passionate about the work they do and about helping others to develop their own skills and career in digital analytics.
When the DAA started (as the WAA), web analytics was a decidedly niche activity, not considered as rigorous or demanding as 'proper' data mining or database development. Many of its early practitioners, like me, did not come from formal data backgrounds; we were to a large extent making things up as we went along, arguing with one another (often in lobby bars) about things like the proper definition of a page view, or the relative merits of JavaScript tags vs log files.
We didn't know it at the time, but the niche activity we were helping to define would grow to dominate the entire field of data analytics. Today, transactional (i.e. log-like) and unstructured data comprise the vast majority of data being captured and analyzed worldwide and the analytical principles and techniques that the DAA championed have become the norm, not the exception.
The DAA and its members can justly derive a certain amount of satisfaction from knowing we were part of something so early on, but now that the rest of the world has shown up to the party that we started, how do we continue to differentiate the organization and add value to its members and the industry?
It's to help answer this and other interesting and challenging questions facing the DAA that I've put my name forward for a position on the organization's board. You can read my nomination (and, hopefully, vote for me) here if you're a DAA member. After twelve years of benefiting from my DAA membership, it's time to give something back to the organization.
If I'm elected to the board, I'll devote my energies to helping DAA members adapt to and embrace the next set of transformations that are taking place within the industry. In my role at Microsoft I'm participating in a very rapid shift from traditional descriptive analytics, based around a recognizable cycle of do/measure/analyze/adjust, to machine learning-based optimization of business processes, particularly digital marketing. Predictive analytics and data science skills are therefore becoming more and more important in digital analytics, while the range of data and scenarios is exploding. This raises tricky questions for the DAA: Which skillsets and data scenarios should the association focus its energies on, and how to stay relevant as the industry changes so rapidly?
A big part of the answer, I believe, lies with the DAA members ourselves. At a DAA member event in Seattle last week, I met the excellent Scott Fasser of HackerAgency and had a fascinating conversation with him about a current passion of mine, multi-armed bandit experimentation for digital marketing. There are many experienced members of the DAA like Scott, who have deep expertise in different areas of digital analytics, and who are keen to share their knowledge with others. We need to find ways to connect the Scotts of this world to people who can benefit from their expertise, and more broadly connect the DAA's more experienced members with those newer to the discipline so that they can pass on their hard-won knowledge.
Finally, given that so many new people have moved into the analytics neighborhood, the DAA needs to get out and meet some of the new neighbors rather than peering out through the curtains muttering about hipsters and gentrification. Many new groups of analytics & data science professionals have sprung up over the years, both formal and informal, and there are likely profitable connections to be made with at least some of these organizations, many of which share some of the same members as the DAA.
So if you'd like to see me put my shoulder to the wheel to address these and other challenges, please vote for me by May 12.